When we moved here, I was desperately afraid that all the wonders of Paris would pass me by:   I'd end up sitting on the sofa, scarfing down baguettes while watching dubbed re-runs of CSI:Miami. In order to ensure that didn't happen, I decided to set a few life goals to encourage me to use my unemployedness wisely.
One of my big goals was to read one book per week.  While that definitely fell by the wayside for a bit–out of sheer laziness–I'm now back on track.  Here are a few of my recent favorites.  If you've read an interesting book lately, chime in and make a recommendation!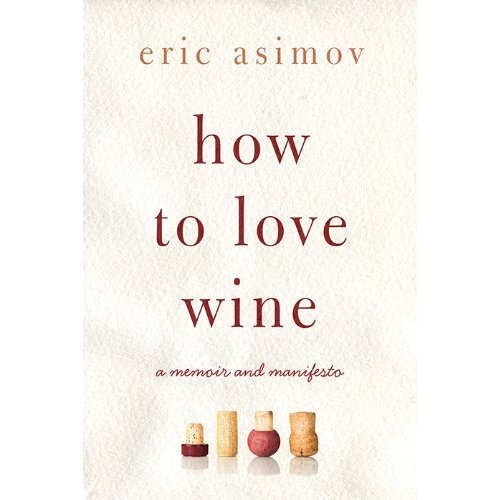 This book helped me accomplish two goals at once!  Another objective  I set was to undertake a serious study of French wine.  As it turns out, that involves more then just drinking a lot of bottles.  I've read the quintessential books by vitners such as Kermit Lynch and Neal Rosenthal, but what I've enjoyed the most is Eric Asimov's down-to-earth reflection on why he loves wine–and why you shouldn't be afraid of it.
I'll admit it:  I hated the first book in this series and abandoned it mid-way through. I just couldn't get into the prodding prose. When the sequel came out, my friend recommended I try it–promising that it was an easier read than the first.  She was right:  Mantel's re-telling of the story of Henry VIII and Anne Boleyn from the point-of-view of Thomas Cromwell is enthralling. I don't know if the prose is more interesting or the story itself more exciting; either way, this one is a winner.
A huge fan of Kingsolver's The Poisonwood Bible,   I bought this the day it was released.  Though it took a little while to get into (like all of her books, I think), it was well worth it.  I never thought I'd be so interested in Appalachia or butterflies.
I'm guilty of buying books that then sit in a pile for months on end.  Skloot's book was one of these, destined to wait in line for over a year. But once I picked it up, I couldn't put it down.  Her in-depth look into the history of the cells (and, importantly, the woman behind them) that made possible decades of medical advances is fascinating. It's part biography, part medical ethics, part investigative journalism at its best.
…I do read books authored by men, but I guess those didn't make my list this time around!
Some others I'm excited to read:  A Hologram for the King, Dave Eggers;  Street Sweeper, Eliot Perlman; Dear Life, Alice Munro; Looking for Alaska, John Green